Uma & Gina D – Ultimate Erotic Encounter
Released: December 3, 2013
Waiting for her next female client to arrive, Uma stands with her new protege Ken, keen to learn from her every move and willing to impress by doing whatever Uma desires. Their first client is the cute little Gina, no stranger to the massage table she had a big smile on her beautiful face which grew even bigger when she realised Ken was going to handle her too. Gina soon stripped off and laid bare and ready on the table, tingling with anticipation of expert hands being laid on her. Soon Uma and Ken worked away at her body until she could hold back no more and she ravenously took out Ken's very large cock and started sucking it off, whilst Uma paid special attention to her fresh young pussy, giving her a good licking and fingering. Ken's big cock soon found its way into Gina's hole and was pounding her until she screamed with joy and juiced all down it. This made Uma so horny she had to jump on it herself and get a good portion inside her, before Ken returned to Gina's slit which by the end was oozing with hot creamy cum.
Vanda Lust – Blue Bedroom Eyes
Released: December 3, 2013
Vanda Lust has a great face, with her blue bedroom eyes and lusty smile. She's made up particularly well in this new scene with Mugur and Totti and looks movie star glamorous even as she squats to take their cocks into her mouth, one after the other, and even at the same time as far as she can get them in. As the "meat" in their sandwich, this wild Hungarian girl is up for some heavy duty threesome action as she sucks one dick and takes the other in her pussy or ass. Looking over at us frequently, Vanda includes her audience in the scene, well aware that we are stroking attentively at her every dirty move. Ultimately she takes them double penetra…
Kiara Lord – Secret Room of Kink
Released: December 3, 2013
Kiara Lord has an attitude when she goes to the doctor…she's one of the more rebellious students in the school, and her teacher has recommended a thorough physical exam to determine if Kiara's inability to behave has an organic basis. However, the college's resident physician, Dr. Sabby, has an attitude as well…a sadistic one! After getting Kiara to spit out her chewing gum, the devious doc replaces it with a pill that renders the plaid-skirt and t-strap-shoe wearing coed unconscious. He then carries her through a hidden door into his secret room of kink, where he binds her wrists to the ceiling, spanks her, pulls down her panties and licks h…
Callie Calypso – Ass For Days
Released: December 2, 2013
The best way to describe Callie Calypso is her amazingly juicy phat ass that would drive anyone crazy. Callie is just one of those girls you see out on the street with a nice bubble butt that you're just DYING to fuck. Luckily for you, the Skeet team got this little hottie to show us her hula hooping skills and then we busted that pussy wide open!
Zara J & Eufrat – Helpless
Released: December 2, 2013
Eufrat and Zara kiss for the first time and there is a fantastic buzz in the air, a kind of nervous energy vibrates between them as they finally taste each other. Eufrat lays down on Zara and almost immediately the energy jumps to higher level as the kissing becomes more passionate and Eufrat pushes her body down on Zara, grinding her crotch on her thigh. Eufrat pulls out one of the redhead's pert little boobs to suck on and we catch a glimpse of Zara's great posture, her arched back and plump bottom sticking out, crying out to fucked hard. Soon Zara takes the lead and is pushing herself down on Eufrat, kissing her passionately and groping her plump boobs. She sits up so Eufrat can slip a hand inside her shorts as they continue to kiss with great intimacy. Eufrat slides her fingers deep inside Zara's tight pussy, finger fucking her from behind to an intense orgasm and Zara returns the favour wrapping herself around Eufrat from behind.
Anally.Greedy.XXX.DVDRip.x264-SWE6RUS
Cast: Veruca James, Yasmine De Leon, Dianna Dee, Alby Rydes
100% Anal Action! POV+!
Ass-obsessive director Mike Adriano knows all about sexual avarice. Over the years, this hardworking and well-hung pornographer has made it a personal mission to minister to insatiably cock-hungry anal sluts, the kind that simply demand more than their fair share of rectal reaming. Mike's 'Anally Greedy' is nearly three hours of backdoor fun with girls that can't get enough! Dressed in hot pink lingerie and fishnet stockings, pale, black-haired cutie Veruca James spreads her butt cheeks and shows Mike how she's learned to wink her cute anus for the camera. Mike buries his thick, throbbing pole up her ass and feeds Veruca his creamy sperm. Next, tattooed punk Alby Rydes eagerly blows the director's dork, gagging and drooling as he pushes it down her throat. He ruthlessly sodomizes Alby, and she obediently swallows his load. Sultry East Coast teenager Dianna Dee proves her willingness to perform any perverted act if it will please her employer. Mike's big boner stretches her wide open, and the adorable girl submissively sucks dick ass-to-mouth. Ebony butt-slut Yasmine de Leon takes Mike's tongue and thick dick deep in her plump ass as she buzzes her clit with a vibrator. The sweet black angel gets her mouth filled with hot jism, a well-earned reward. Yes, there's plenty of ass fucking to be had – and the hot girls of Mike Adriano's 'Anally Greedy' want it all!
Adriana Sephora gets plenty of homework from Julia Ann and asks for a hand with her studies. Julia is very generous and gives her two hands, a tongue and ten fingers for a lesson she will always remember. Making your teacher cum is the easiest way to get an A!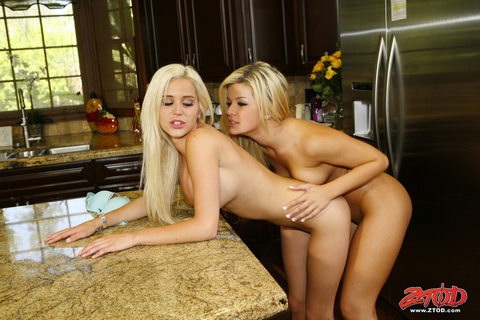 Adriana Sephora and Spencer Scott couldn't find anything good in the refrigerator to quench their thirst so they decided to pour each other a full glass of their best blonde pussy juices. Watch as each lovely lady drinks a pint right from the tap!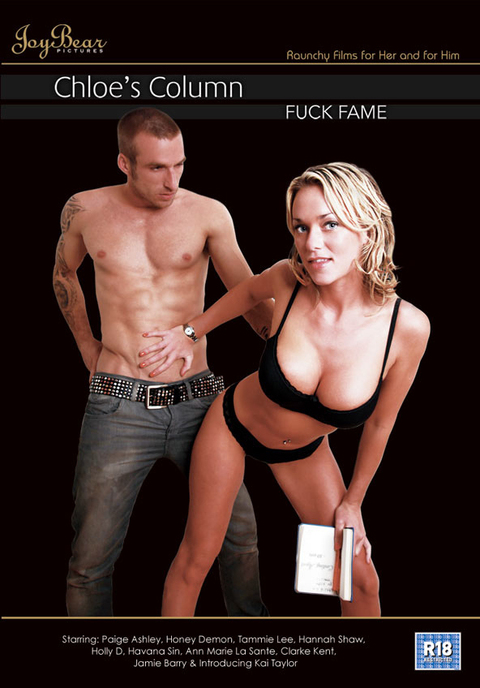 When Chloe, a young, ballsy journalist, goes on a mission to get to the truth behind our obsession with celebrities, she's soon lured deep inside a fickle world of betrayal.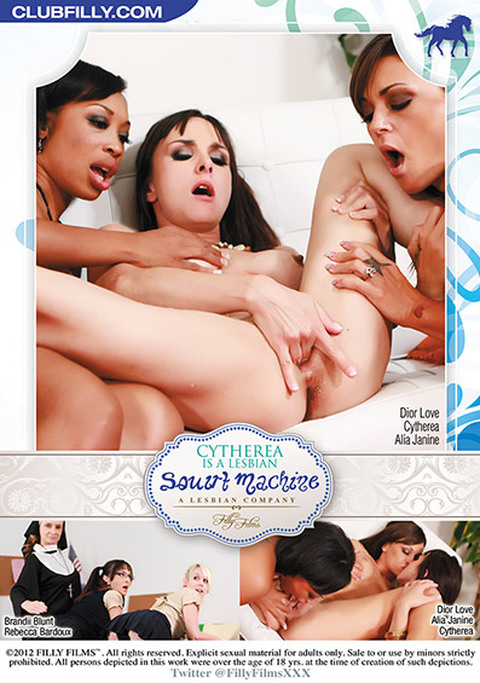 If you don't squirt, you're doing it wrong! Cytherea opens up about squirting girlfriends, wet lesbian intimacy, and unleashing a woman's talent. Retelling her first squirting experiences leads to the I-can-make-you-Squirt challenge! Can she do it? Yes she can!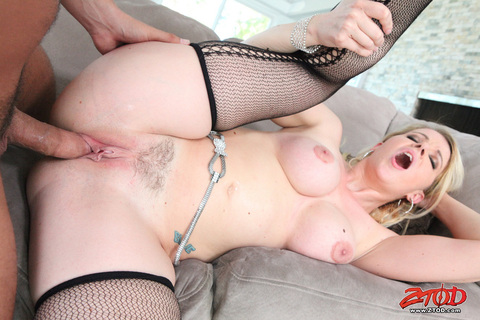 Anita Blue is a very active whore. She loves having her holes fucked and is sure to get her pussy, mouth or ass used on a daily basis – so how does she keep up her stamina and make sure she is durable enough to always say yes? By using alternate methods of earning your cum, like today's tit fucking fantasy!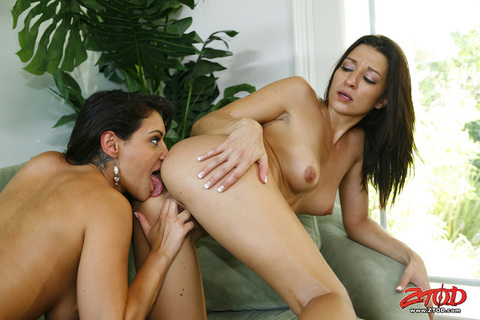 Ann Marie Rios and Charley Chase are always getting into hot lesbian XXX sexual situations. It's all going on in this tribute to horny housemates who love to fuck! It's not just the laundry that's dirty here – it's every muff-diving, tit-squeezing lesbo whore! These two can bring out the bisexual in any female roommate and show them how to get off without a cock in sight!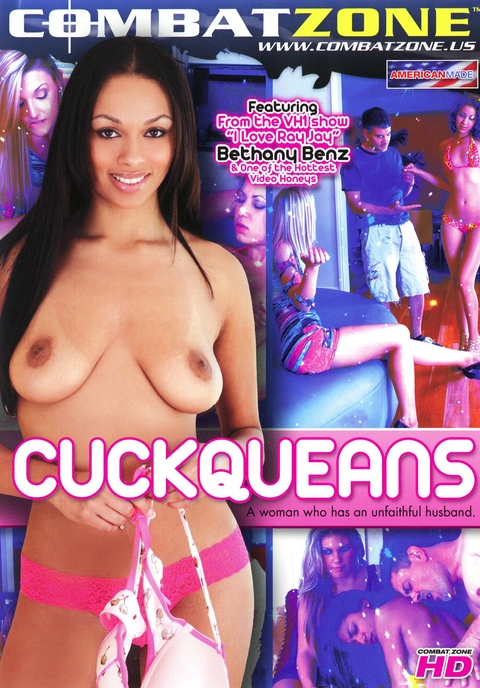 Cuckquean: a woman who has an unfaithful husband. Honey, I want you to watch me have sex with this girl. Can I have sex with her? Don`t worry, I`m not enjoying it too much! I still love you babe! (What he`s not considering–setting himself for some MILF retaliation!).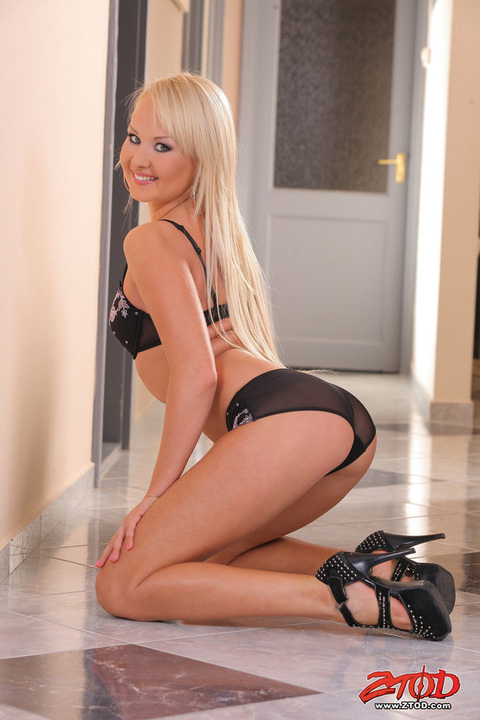 You just can't go wrong with this star-studded compilation of hand-picked scenes that will have you blowing your load all over the best names in XXX! Amelie is a Sexpert who shows off her ATM swallowing skills while you watch her get deeper than ever!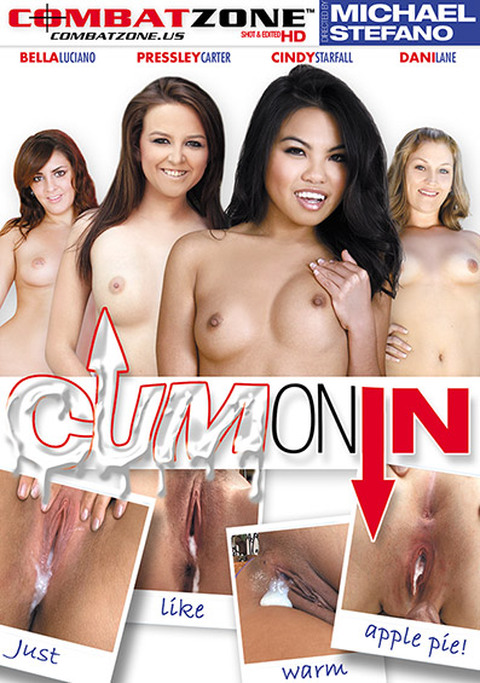 Dump your Hot Cum in my Tight Pussy! Fill me with your big manly load! I got creamed, and I liked it!